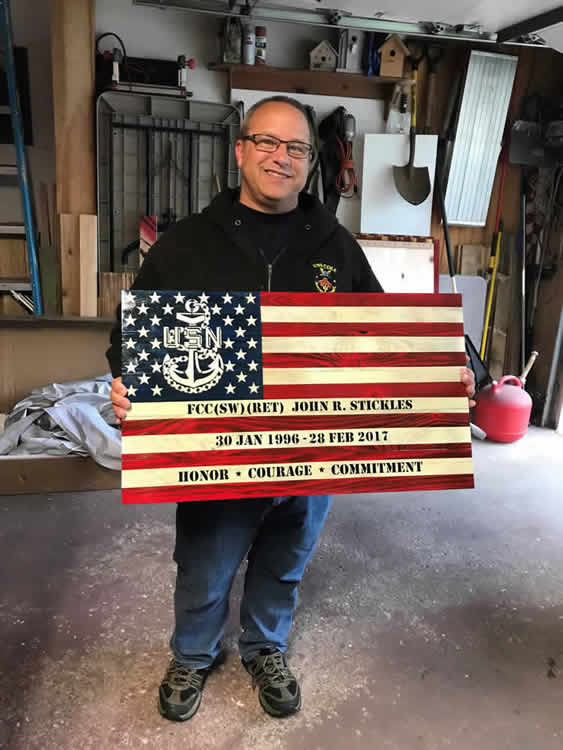 Customizing your piece takes it to a whole other level. There are several ways to personalize these items. The photos on this page show some examples, but truly, the possibilities are endless. You have the ability to make this your own design.
We have access to thousands of images to choose from that would honor families and service personnel alike. Most veterans are very proud of their service and honoring them is one of our specialties.
Rank, name, dates of service, unit served with, ship names and military specialties are just some of the few pieces of information that veterans love to see on their flags. Placing decals on your creation introduces another level of artwork and color. We also create combination flags. We combine military service with civilian service in the same item.
Just because you didn't see it on our page, doesn't mean we can't do it. The best thing to do is give me a call or shoot me an email and together we can make this an incredible, one of a kind work of art."